---
"Conflict Resolution & Prevention for Everyone"
---
U.M.P Technology can be used in:
​Everyone

---

U.M.P Community Edition is a general purpose mediator.

It can be used by:
individuals
people in relationship
families
schools
groups
communities
​and in other instances where agreements or conflict resolution are necessary.

schools

---

​School U.M.P assists in the increase of communication and focuses on conflict resolution and prevention between students and all members of the school.
​
​The goal of this program is to work together
to create a School Peace Agreement. ​​
​

​Small Business

---

Are you tired of wasting time and money on conflict?

We offer

Service & Technology

for

​ Conflict Resolution & Prevention.

​

There are many



benefits & advantages to adding Conflict Resolution & Prevention to your workflow.

​

Facilitators

---

The

U.M.P is a great companion

for you, your practice and your clients.

- It can save you time and effort.

- It adds depth and detail to your client sessions and analysis.

- It helps to improve self expression.

​

​

There are even more

benefits & advantages to adding a U.M.P to your practice.
the u.m.p's tools
Using the U.M.P's main tools you can:
Together these tools and many others make up the U.M.P Communication Platform
The U.M.P's tools reflect "True to Life" Communication.
* Screenshots coming soon
Our approach to conflict is that it is fundamentally a break-down in communication
---
​Here are
10
commonly experienced
break-downs
in communication:
Not Listening / Loss of Focus / Forgetfulness


Partial / Interrupted Communication




Losing Track / Getting Off Topic




Difficulty Expressing & Responding Fully




Blame & Denial




Lack of Inclusion / Equality / Empathy




Emotional Charges & Triggers that Disrupt Communication



Time Constraint / Feeling Rushed


Assumptions / Decisions without Correct & Relevant Information




Lack of Follow-through / Accountability or Verifiable Agreements


Our Software​

​attempts to cancel out and remedy these 10 break-downs in communication
What does a break-down in communication look like?
​​
Low quality or lack of communication
​Interrupting, intimidating, gossiping, yelling, misunderstanding, not listening, walking out of the room, forgetting, blaming
Lack of peace or co-operation
Conflict, disappointment, upset, wasting time, poor productivity, unsettling environment, differing opinions/ ideas, confusion, anger, unhealthy debate, lack of trust, unclear or not following company's mission/values, difficulty making group decisions
Lack of practical, precise and verifiable agreements
Unofficial agreements, forgotten agreements, misinterpreted agreements, lack of information, absence of agreement all together
Lack of accountability
Not remembering what was said, going back on one's word, dishonesty, mis-information, exaggerating, secrets, judgment, blame
​
Lack of integrity and equality
Inequality, corruption, physical or emotional harm, dishonesty, hostility, deceit, one set of people unlovingly affecting the lives of another set of people
benefits & Advantages

You can invite people to communicate for conflict resolution or ​co-operation ​

​You can express your best and most creative ideas

​You can express your thought process clearly and mindfully


Helps you to listen and be heard
​​

​It functions as an environment of equality​

It is much harder to jump from idea to idea or go on and on about things

You can express yourself
and your point of view fully and completely

You can ask and answer helpful questions

| | |
| --- | --- |
| ​You can set and achieve a goal​(s) | No one can interrupt you, and you cannot interrupt another |

​You can focus on
"One Thing at a Time"

You can be less affected by negative emotions

​

​

Helps to keep you focused
​and on-track, even if
distractions occur​​

You can see your content in new ways that will help you to understand your situation

| | |
| --- | --- |
| Helps to keep the communication organized | ​No one can rush you, and you cannot rush someone else |

| | |
| --- | --- |
| Helps to emphasize mutual accountability | ​You can express your position thoughtfully, and succinctly |
some U.M.P related videos:
U.M.P Explained

This explainer video is a simple introduction to the U.M.P and the functions of a "mediator" in communication.

J.F.K Teaser trailer

This trailer is a creative piece intended to contrast the content and emotions of conflict & peace on planet earth. Thank you John F. Kennedy for a great speech that is the narration piece to this video. Sound production is best enjoyed with headphones or good speakers.
---
* credits for stock footage can be found in credits or descriptions on Youtube. Thank you to all great artists and photographers who shared their work.
BE NOTIFIED WHEN U.M.P IS AVAILABLE
---
---
​

"Our lives begin to end the day we become silent about things that matter." -

Martin Luther King Jr.
"Peace cannot be kept by force; it can only be achieved by understanding." - Albert Einstein
"It takes two to speak the truth - one to speak and another to hear." - Henry David Thoreau
"Peace and friendship with all mankind is our wisest policy, and I wish we may be permitted to pursue it." - Thomas Jefferson
"If you want to make peace with your enemy, you have to work with your enemy. Then he becomes your partner." ​- Nelson Mandela
"Do unto others as you would have them do unto you." - Jesus Christ
"Teamwork is the fuel that allows common people to attain uncommon results." – Andrew Carnegie
"You cannot shake hands with a clenched fist" - Indira Ganhdi
"You cannot do what I can do. I can do what you cannot do. Together we can do great things." ​
​- Mother Teresa
"Peace means solving our differences through peaceful means; through dialogue, education, knowledge; and through humane ways." Dali Lama
"The way we communicate with others and with ourselves ultimately determines the quality of our lives." - Tony Robbins
"Communication --the human connection-- is the key to personal and career success." - Paul J Meyer
"Be the change you want to see in the world." - Mahatma Ghandi
"Peace is a process - a way of solving problems." - John F. Kennedy
---
Powered by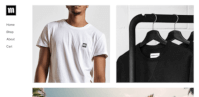 Create your own unique website with customizable templates.